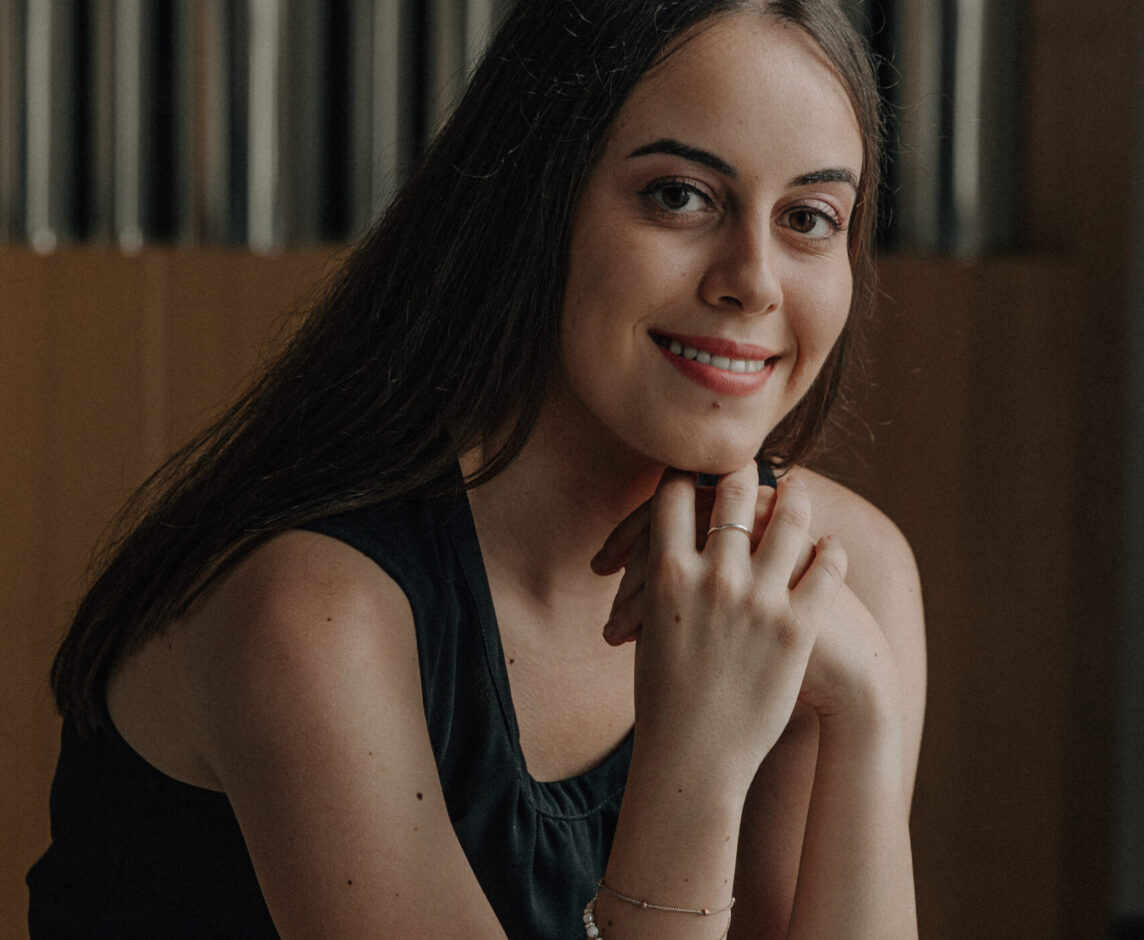 Amira Isaac is distinguished as a promising Palestinian Classical Clarinetist of her generation. Born in 1998 in Jerusalem and raised in Bethlehem, Palestine. Amira won the first prize at the 2014 Palestine National Music Competition and the first prize in the Concerto Competition in 2018 in Palestine.
She started learning the clarinet at the Edward Said National Conservatory of Music (ESNCM) in Bethlehem and graduated with honors in June 2020, before moving to Lucerne, Switzerland in September 2020 to join the class of Paolo Beltramini at the Lucerne university of Arts to pursue her Bachelors degree of Arts in Music.
In 2018 Amira was assigned as the clarinet teacher in the ESNCM in Jerusalem for beginners and intermediate level students for 2 years until she moved to Switzerland.
During her studies, Amira regularly attends master classes and lessons with renowned clarinetist ( including Calogero Palermo, Robert Pickup, Christoph Moser, Heinrich Mätzener, Chi Yu Mo, Lawrence Gill and Markus Forrer).
With various Orchestras,  Chamber Music and Arabic Music Ensembles, Amira has toured the United Kingdom, the Netherlands, Germany, Dubai, Jordan, Norway,  Scotland, Sweden, Denmark and Switzerland.
Amira is currently residing in Lucerne,  where she currently studies, she takes part in different chamber music and orchestra projects, and is also offering private clarinet lessons.